Watch Diana's latest free Masterclass on aligning with your most authentic career path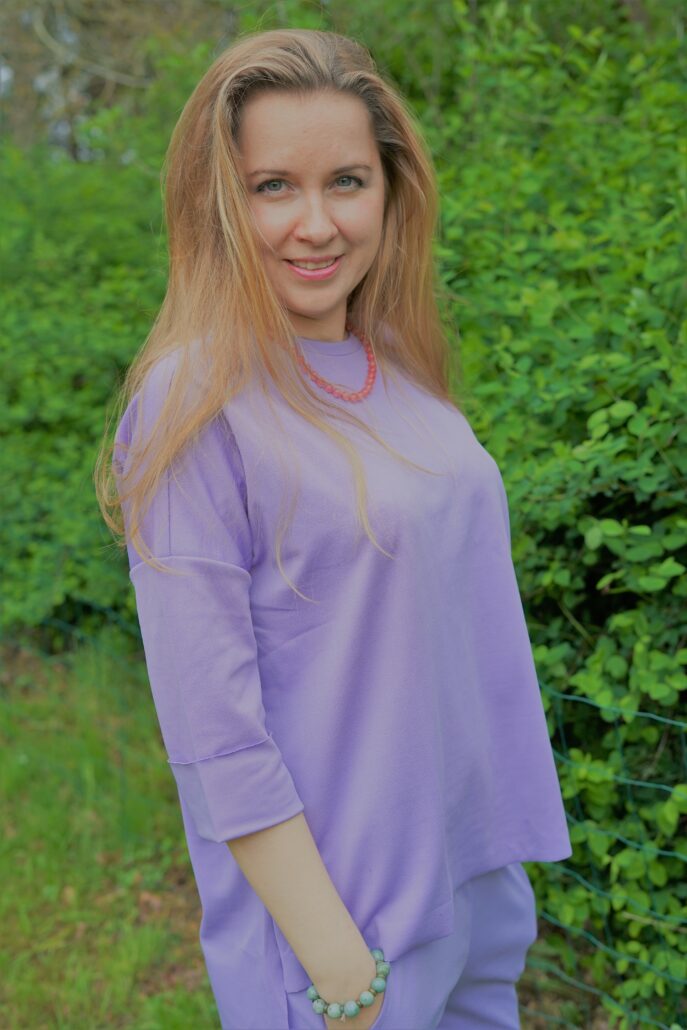 I'm Diana Poulsen
I invite you to be FREE to be YOU
Diana Poulsen is an Embodiment Teacher, an Author, a Consciousness Coach, and a Visionary Business Mentor.
She is the founder of the Flair Academy, a company dedicated to helping individuals and teams to ignite their true purpose, actualize their vision, upgrade their conscious business and leadership skills, and evolve to new levels of energy mastery. 
Driven by a desire to create a career and life path that aligns with her essence and meaningful aspects of life, Diana decided to leave her previous career, and embark on the journey of inner alchemy, transmutation, and transformation while taking different pieces of training, doing group and solo retreats in India, Europe, and Caribbean islands.
Now Diana has supported a number of teams and individuals in creating a conscious career and personal life path. She has also been a facilitator of hundreds of authentic connection events and workshops as she believes in the power of cooperation and collaboration. 
"Through the process of awakening, we start seeing clearer who we really are and what we are meant to do in this world. Once we align with our higher vision, we connect with the life force that leads us and our actions in life."
"WOW. My experience with Diana was out of this world. I have never received a reading like this before and it was truly such a unique and special experience for me. We instantly connected and I felt like I was talking with an old friend. She gave me SO much insight and answers to things that I've been dealing with and I can honestly say I feel more confident, secure, and supported on my current path than I ever have. She has a very magical gift and she was spot on with all of the messages she received about many aspects of my life. I'm so grateful we were brought together, I've been feeling a little unsure about where I'm going and what I'm doing, but after our session, I feel lighter and more courageous to take on the path before me. Thank you I'm amazed how I felt after doing the movements and breathing, it's like I have become more aware of my true self and purpose again. After this session I'm now experiencing a warm energy flow throughout my entire body and feeling very relaxed and peaceful, but at the same time very much alive. This now makes me think what have I actually being doing with my life up till now? As of now I just want more Quantum Flow in my life every day, and I'm so glad that Diana helped me to embody my intention in the most optimal way. Thank you"
Jennifer Cramer
Entrepreneur, USA
"What I can say from my experience with Diana Poulsen leading our Quantum Flow session is that she has a gift for connecting with people from the core, a genuine interest in finding the key aspects of their lives to build the intention upon and the blocks that need to be released. I had a pleasant and comfortable exchange of energies with Diana. She was patient, clear and giving. It's noticeable that Diana has a deep understanding of the techniques involved in Quantum Flow and she masters the physical exercises. I felt connected to the experience from the beginning until the end and I can acknowledge the advantages of incorporating this practice in my life, thanks to Diana's lead." But just as important is Diana's vast knowledge of people, personal development and many different approaches to life. I felt confident that she knew "my type" and could lead the process in the right direction with her questions. I feel like I got a new perspective and faith in my life. In addition, Diana has a warm and inspiring personality."
Estefanía Zárate Angarita Voxtrup Petersen
Journalist, Columbia
"I warmly recommend Diana as a coach. Without Diana, I would not have been able to let go of all of the negativity, sadness, and hopelessness that had been part of my personality for many years. She really is able to put herself in the situation of others, and customize each session according to the individual's needs. She is extremely good at teaching, and for me, Diana was not only a coach, but also a friend, who believed in me in times when everything looked hopeless." Throughout the course, it has been up to me what topics I wanted to talk about and what goals I wanted to set. Diana has an amazing ability to ask some questions that make me reflect on my priorities, choices, things that do not serve me and ambitions. She digs in where you start working with yourself, getting wiser and getting to know yourself better. I want to give Diana my warmest recommendations - she is a very skillful coach."
Hamed Ghasemi
HR Specialist, Denmark
"Diana is a person who listens to the other and directs her teaching according to what the person needs or feels at a precise moment. She understands exactly what one feels and this exchange of feelings and ideas is so intense and rich that it is nice to see that someone can understand what the other is going through and can help a lot in her guidance. She helps me a lot and helps me to focus on my needs. I recommend Diana for anyone who seems a bit lost and needs help to align and calm down within oneself. She teaches in a calm way which is very helpful and comforting."
Nathalie Mormon
International Sales and Marketing Manager, France
A 5-week group program to receive a clear roadmap to actualizing your vision with support and guidance from a team of experts. 
If you have a dream, a vision, a project, that you would like to pursue, a wish to change your career, get a new job, create or expand your business, this 5 step process will help you stabilize and ground yourself, release what is stopping you, get crystal clear on your vision, create an aligned strategy and plan, and learn to take space and relax, so you are ready to receive what you are calling in.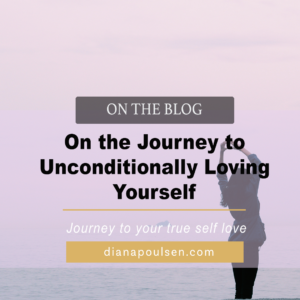 Journey to your true self Will be a reflection of your self-love. The more you love who you truly are
Read More »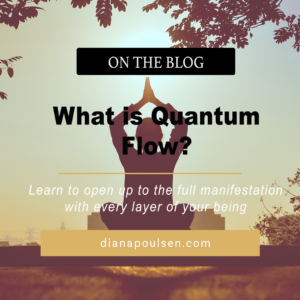 I have recently been certified and initiated in the art of Quantum Flow embodiment practices. It has been the most
Read More »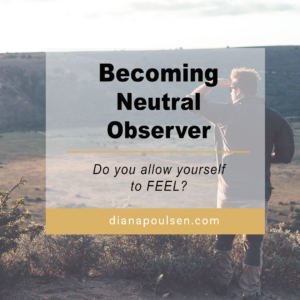 It's an illusion to believe that "once we work through our shadows, we will always be happy". It's not a
Read More »